Inspire. Build. Transform.
Students Learn Best When Learning is Fun.
At Horizons, our students spend their summer learning through hands-on and project-based activities that inspire deeper engagement with their education.
In combination with valuable classroom time facilitated by excellent certified teachers, students at Horizons significantly improve their math and reading skills as well as their self-confidence.
Summer learning loss is the single greatest cause of disparity between lower and higher income children. Lower-income kindergarten students start out 6 months behind, and this gap continues to grow each year. By 5th grade, lower-income students can find themselves 2-3 years behind their peers!
Horizons combats summer learning loss by equipping all of our grade levels with experienced teachers and interns who build an engaging learning environment during our six weeks of summer.
And it works. Every summer, our students gain an average of 2-3 months in reading and math skills, putting them on level or ahead of their peers for the school year.
Project Work
How do you measure success? At Horizons, we believe success means more than a letter grade on a worksheet. Learning is a process and the best learning empowers students to be curious, to explore different solutions to a problem, and to gain skills through hands-on activities. We believe that the journey is equally as important as the destination. That's why we use project-based learning (PBL) to guide our educational journey at Horizons.

Research shows that PBL helps students to learn beyond classroom walls and prepares children for success in college, professional, and civic life.
Swimming
Swimming builds confidence. Just think about the courage it takes to take put your face underwater, to swim the entire length of the pool, or to dive into the deep end! At Horizons, our students spend three days every week learning from swim instructors at the Jewish Community Center.
We have found that when our students feel confident in the water, they also feel confident in the classroom. Through swimming, students not only learn a lifesaving skill, but also practice teamwork and learn to trust others.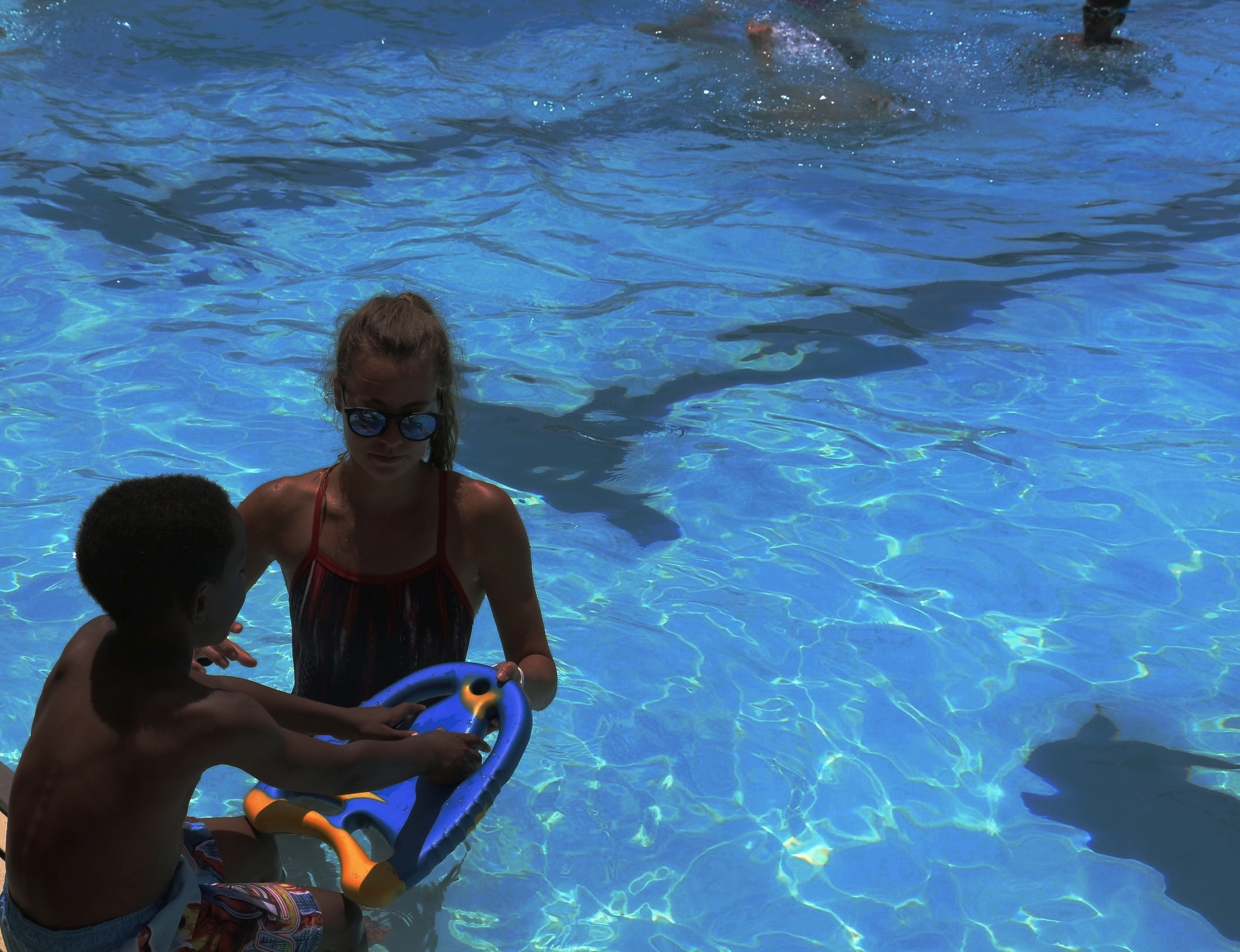 Healthy Choices
According to the Indiana State Department of Health, more than 40% of the children in central Indiana are overweight or obese. This unhealthy epidemic is caused by several factors, including lack of access to healthy food, fewer opportunities to be active, and lack of access to safe places to play.
At Horizons, we want all of our students to grow up healthy, strong and active. We provide healthy, fresh food during breakfast and lunch, make physical activity an important part of our summer learning experience, and promote mental, physical, and social well-being.